"Education doesn't mean to speak german or russian, it means to speak human"
About us
---
Together with us you work with positive, top motivated and fascinating people. Our team with know-how and many years of experience is available for you.
JÜRG ISENSCHMID
I am the founder and owner of ISJbusiness. Questions – listening – questioning – analyzing – this creates the tailor-made workshops that I personally lead. Be special, lateral thinking, away from the mainstream – that's what I expect from our partners.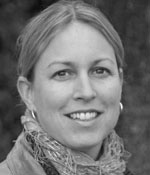 ANITA BALSIGER
I manage the entire back office and am responsible for the organizational preparations for all of our activities. I am responsible for special team activities during the workshops. I am looking forward, to get to know you personally.
Philosophy
---
Do you like to awaken and mobilize slumbering potentials for you and your teams? Then you're right with us!

Take a few minutes time and let yourself be inspired to allow your management, your employees or your most important clients an extraordinary and fascinating workshop.

We're convinced that not only our professional team but also a specially selected environment are helping to achieve the desired success and to secure it in the long term.

After over 30 years of continuous development, unforgettable and lasting experiences and the successful implementation of our workshops we are convinced of our way. More than ever!

If values, sustainability, teamwork and leadership belong to your daily content, then we should work together!